Seattle area students join Mississippi collaboration with visits and interviews in McComb
In April, 2013, Overlake school teachers David Bennett and Lisa Orenstein traveled with several high school students exploring from Memphis to New Orleans, including 3 days in McComb. Overlake students worked alongside Vickie Malone's Local Culture class to prepare a joint interview with Rev. David Billings (pictured below). Bennett and Orenstein plan to return to McComb in April, 2014 with a new students for additional interviews.
See the blog site, Race, Rights and Rhythm, documenting the Overlake trip.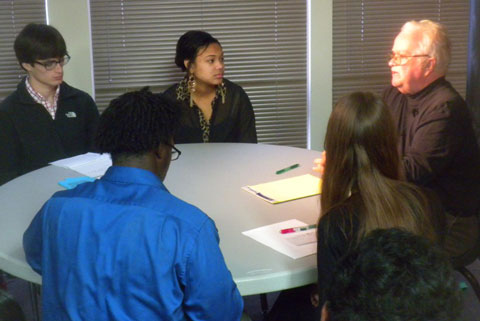 Rev. David Billings, surrounded by students from both McComb High School (MS) and The Overlake School (WA).